via Rubattino 54
Milano, 20134
Italy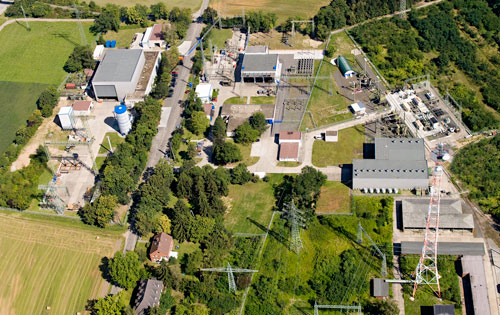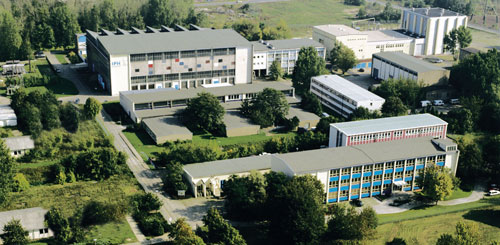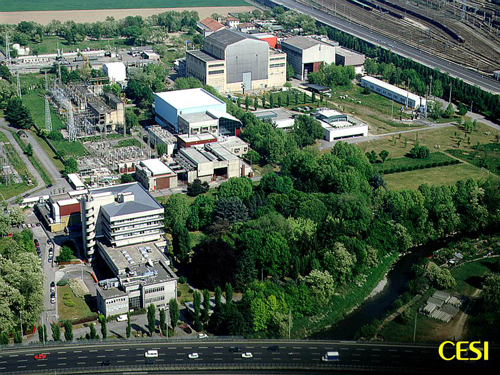 Overview
CESI S.p.A.
Address: Via Rubattino, 54 – 20134 Milano (Italy)
Telephone: (39) 02 2125 1 Telefax: (39) 02 2125 5481
Key Contact Personnel:
Domenico Villani, Testing, Inspection and Certification Division
– Kema Labs Executive Vice President  domenico.villani@cesi.it
Paolo Miolo, Testing Sales & Marketing Director – KEMA Labs  paolo.miolo@cesi.it
Request for Information: info@cesi.it
Request for Quotation: sales@cesi.it
Year Founded:
CESI: 1956
Total Number of Employees: 613
Major Clients Served (2019): Worldwide
---
Services
High Voltage Laboratory – CESI/IPH/FGH Engineering & Test Gmbh
CESI, Milan (Italy)
High Voltage Laboratory: Building dimensions (LxWxH) 45x40x42 m with takle at height of 35 m. Voltage generator with 4,800kV charging voltage, 240 kJ of energy, lightning impulses at 2,700kV and switching impulses at 1,800 kV.
Indoor Test Hall: Indoor Hall – 20 m length x 14 m width x 13 m height
Dielectric Testing Facilities: Laboratory is equipped with an AC voltage source up to 700 kV, an impulse generators up to 2.0 MV and all required measuring system for AC, LI, SI, RIV, capacitance, tan ∂ and others.
Cable Testing: 3 test lines for Prequalification tests for cable systems up to 800 kV with flexible layout (concrete tunnel, pool with salt water etc…).
High Power Laboratory – CESI/IPH/FGH Engineering & Test Gmbh
Milan (Italy):
Power Source and Ratings: 6 x 500 MVA single phase transformers connected to the 220 kV grid 2000 MVA short circuit generator with static converter and excitation systems
Frequency from 16.7 Hz up to 60 Hz, Max. MVA: 2000 at 50 Hz, Max. kA: 300 kApk, 120 kA 0.3 sec.
Test Bays: Two test bays for testing on MV apparatus and a test bays for synthetic tests on HV components up to 550 kV.
An external test bay for testing on large power transformers up to 400 MVA and 400 kV. Voltage generator with 4,800 kV charging voltage, 240 kJ of energy, lightning impulses at 2,700 kV and switching impulses at 1,800 kV.
Synthetic Installation: Short circuit and switching testing on full pole circuit breakers up to:
• 420 kV-70kA-50/60 Hz, suitable for type test certification
• 550kV-70kA-50/60 Hz, for investigation tests
Tests Performed: 
• Short circuit making & breaking
• Short time and peak current withstand
• Capacitive current switching
• Reactor and small inductive current switching
• Active load current switching
• Internal arc
Structural & Seismic Test Laboratory – CESI (Italy)
The Structural Testing Laboratory has an in plan extension of approx. 1200 m² with a maximum height of 11 m to carry out large scale structural tests thanks to its several shaking tables.
Among these, the unique 6 degrees of freedom 4×4 m MASTER shaking table is operated for earthquake engineering and on a wide range of both civil and electromechanical fields (aerospace, military, electrical transmission, transportation, nuclear equipment and civil construction) with a specimen dead weight up to 300 kN.
Pollution and Environmental Laboratories
FGH, part of the CESI group, is specialized in performing artificial pollution tests in accordance with IEC 60507 on high voltage equipment. The pollution test room 12 x 12 x 14 m (LxWxH) is intended for salt fog or solid layer tests with a test voltage of up to 600 kV and variable test positions.
CESI Milan has several climatic and thermal chambers up to 750 m3 of useful room and temperature ranges up to -70°/+180°.
Motors Test Laboratory – CESI (Italy)
In cooperation with ABB two test facilities have been established for testing of large Medium Voltage Motors and Variable Speed Drives with a load power up to 30 MW full load and 45 MW in back to back set up.
EMC Electromagnetic Compatibility Laboratories – CESI (Italy)
• 2 anechoic chambers for radiated and conducted immunity tests, etc.
• 3 shielded chambers for conducted immunity tests, burst immunity, fast transients, etc
Smart Metering Test Laboratory – CESI (Italy)
Testing and certification according international recognized standards of electronic meters and electronic low voltage loads started in the year 2000.
Calibration Laboratory IPH/FGH
We calibrate: Complete High voltage measuring systems, Voltage measuring instruments, High voltage divider, Voltage transformers, Current transformers, Pearson current transformers, LEM current transformers, Rogowski coils and measuring instruments.
Inspection Services – CESI
Witnessing of type and acceptance tests for LV, MV and HV components at accredited manufacturers laboratories all over the world.
ATEX & IECEX Certification CESI
CESI is the internationally recognised certification body for explosion protected equipment, delivering both ATEX and IECEx certification to customers around the globe. We assess and certify the compliance of your products and equipment, functional units and quality systems according to requirements of European ATEX regulations and international IEC standards (IECEx scheme)