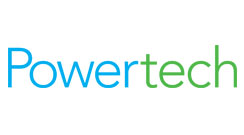 12388 - 88th Avenue
Surrey, BC, V3W 7R7
Canada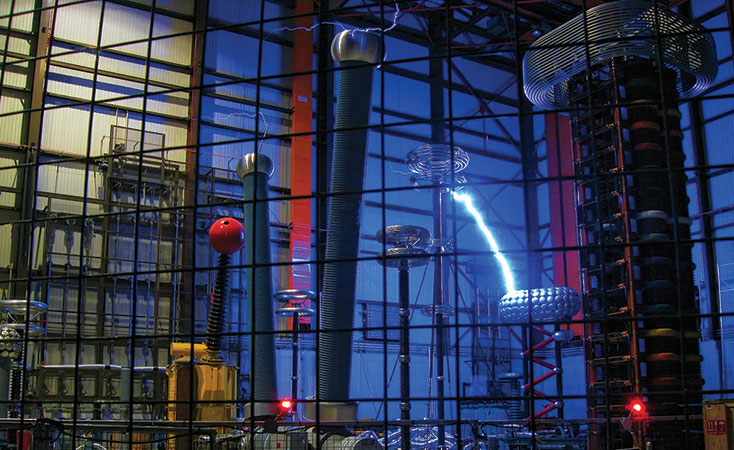 Overview
Key Contact Personnel:
John Owen, Business Development Director john.owen@powertechlabs.com
Ken Bognar, T&D Director ken.bognar@powertechlabs.com
Bruce Sunga, Substations Director bruce.sunga@powertechlabs.com
Vidya Vankayala, Grid Modernization Director vidya.vankayala@powertechlabs.com
Logan Connaughton, HV Manager logan.connaughton@powertechlabs.com
Mazana Armstrong, HP Mgr. mazana.armstrong@powertechlabs.com
Year Founded:
HV Lab: 1980
HP Lab: 1984
Total Number of Employees: 229
Quality Certification:
ISO 9001 registered by SAI Global, ISO 17025 accredited by Standards Council of Canada (SCC), ISO 14001 registered by SAI Global, Engineers and Geoscientists BC OQM Program, UL Third Party Test Data Program (TPTDP), BC Ministry of Environment's Environmental Data Quality Assurance Regulation (BC MOE EDQA)
Major Export Markets Served:
North America, Europe, Asia
Powertech is a Short-Circuit Testing Liaison (STL) Member
---
Services
High Voltage Laboratory
Certification:
ISO/IEC 17025:2015, 9001
Total Number of Employees – the HV Laboratory:
9
Dimension of Main Test Hall:
43 m length x 37 m width x 21 m height
Dimension of Secondary Test Hall:
15 m length x 6 m width x 2.5 m height
Dielectric Testing Facilities
| | | |
| --- | --- | --- |
| | Max. Volt. | |
| Lightning Impulse | 3200 kV | |
| Switching Imp. (Dry/Wet) | 2500 kV | |
| Partial Discharge & RIV Testing: |  900 kV | |
| Capacitance & Tan ∂ Testing: |  600 kV | |
| | Max. A.C. Volt. | Max. D.C. Volt. |
| Dry Tests | 1600 kV | 1000 kV |
| Wet Tests | 900 kV | 800 kV |
| Clean Fog | 300 kV | 300 kV |
| Salt Fog | 300 kV | 300 kV |
Dimension of Clean Fog Test Chamber:
9 m length x 9 m width x 20 m height
Dimension of Salt Fog Test Chamber:
6 m length x 6 m width x 7 m height
Transformer Testing
Max. System Voltage
Max. Power
1-phase (60 Hz & 320 Hz)
765 kV
250 MVA
3-phase (60 Hz)
765 kV
400 MVA
Reactor Testing:
1-phase
500 kV
Cable Testing:
Cable systems up to 500 kV, including lightning impulse and switching impulse, hipot, and PD measurements. Portable variable frequency resonant test set, 90 kV, max. 3 μF. High current load cycling is also available up to 3000 A.
Test Loop Length:
100 m. Testing includes development, qualification, commissioning, and acceptance.
Ageing Tests:
Tracking wheels; spray wheel, dip wheel; salt fog/ weathering chamber – IEC 61109, IEC TR 62730 and ASTM G53 (40 kV)
Other Tests Performed on Insulators, Arresters, Bushings, Cable Terminations:
High current test; thermal test; mechanical test; mobile testing, radio influence voltage (RIV); condition assessment.
Mobile HV Testing:
90 kV VFRTS and 800 kV portable 50/60 Hz resonant test set.
---
High Power Laboratory
• Time Current Characteristic Tests
• Mechanical (no-load) Tests
• CT Accuracy Tests
• CT Transformer Type Tests
• Simulated HV/HC Tests
Quality Certifications
• ISO 9001 registered by SAI Global
• ISO 17025 accredited by Standards Council of Canada (SCC)
• ISO 14001 registered by SAI Global
• Engineers and Geoscientists BC OQM Program
• UL Third Party Test Data Program (TPTDP)
• BC Ministry of Environment's Environmental Data Quality Assurance Regulation (BC MOE EDQA)
Testing standards:
• ANSI
• CSA
• IEEE
• IEC
• ASTM
• NEMA
Total Number of Employees in the HP Laboratory:
14
Kind of Power Source for the HP Laboratory:
Direct 230 kV feed from major substation.
Specifications of Main Test Bay:
Two test cells (outdoor and indoor)
Possible Power Frequency:
60 Hz.
Max. MVA:
1000
MVA Max. kV:
45 kV
Max. kA & Duration:
100 kA, 10 sec.
Lab Capabilities:
3.7 kV to 39 kV, 3-phase up to 80 kA; 3.7 kV to 45 kV, 1-phase up to 100 kA
Tests Commonly Offered:
High current tests specified to IEEE C37.60, C37.41, C37.30, C37.74, C37.20, 386, 837, 495; ASTM F855; IEC 62271
Other Tests Offered:
Arc resistance tests on switchgear cubicles, explosion resistance tests on distribution transformers, power arc tests on insulators, capacitive current interruption tests (new line), arc flash, power equipment failure simulation.
Heat Run Tests:
Low voltage up to 10 kA 1-phase, 5 kA 3-phase, and 10 kA DC
---
Grid Modernization Labs
Smart Utility Test Center:
An outdoor live 25 kV distribution system that includes a full-height pole yard, 2 MW / 600 MVA loadbank, reclosers, FCIs, switchgear and full SCADA. Multiple communication systems used to instrument all devices.
Indoor DA Device Lab:
Pre-commissioning, inspection and validation of smart switch gear, reclosers, voltage regulators and capacitor bank controls.
Mesh Lab:
Indoor lab for AMI network design, smart device integration to AMI network. Devices include smart home devices, connected streetlights, demand response and load control.
Critical Infrastructure Communication Lab:
Wired and Wireless communication technologies for electric and water utilities, WiMax, PLC, cellular, Microwave and Fiber communication system design and testing. Includes the only North American WiMax certification lab.
Aeromacs Lab:
World's first AeroMacs certification lab focused on base station and mobile station certification for the airline industry.
NERC CIP V5 assessment and remediation services for SCADA, RTU and protection devices.
OpenADR compliance testing – Services include interconnection studies, operation planning and simulation and demand response. Facilities are available for testing and validating smart technologies for industrial and commercial energy management including load control, smart metering, and AMI network-based demand response technology.
---
Other Test Capabilities
Test Line:
650 m, 3-phase, 25 kV distribution line, 180 m 500 kV test line.
Applied Materials, Mechanical Testing & Technology:
Expertise in metals, polymers, ceramics, and composites to aid in testing and analysis for industry, government, insurance, litigation and research purposes.
Scanning electron microscopy laboratory, environmental chambers and testing equipment, vibration & shock evaluation, hydrogen embrittlement measurement, non-destructive examinations, shear pin testing & failure investigations, and bearing properties evaluation.
Mechanical Tests:
All applicable ANSI, CEA and IEC mechanical tests on the following components:
• Insulators – tensile, compression, torsional and vibration, thermal cycling
• Structures – failure analysis, material/ component tests
• Conductors/OPGW – stress strain, motion (aeolian, subspan, sheave test), creep, tensile, resistance test, bending test, drag coefficient test
• Spacer dampers – fatigue, force/angle, damping
• Connectors/terminations – tensile, compression, sustained load test, torsional and vibration, thermal rise
• Transformers/PTs/CTs – seismic testing, environmental, failure analysis
• Support field PCB testing with resealing and sampling
Environmental Tests Chamber:
3.7 m x 3 m x 2.4 m, +70°C to -50°C, programmable controller for temperature and humidity.
Acoustic Measurement:
Acoustic noise measurement, acoustic partial discharge.
Measurement Capabilities:
F/O pressure measurements, digital high speed video.
Medium Voltage Lab:
Testing of cables and accessories, and other high voltage equipment up to 150 kV. Including partial discharge measurements, tan delta measurements, AC withstand, and diagnostic tests.
Special Studies Lab:
Failure analysis of cables and accessories of papers, insulated cables, and solid dielectric cables, including microscopic examination, water tree analysis, b and material tests on component materials.
Field Testing – Detailed Condition Assessment of In-Service Cable and Accessories:On-line tests with cables energized including manhole inspections, partial discharge scanning, infrared imaging, and metallurgical tests on metallic shield or PILC cables. Offline tests with cables de-energized and isolated including Partial discharge measurements, time domain reflectometry, and VLF tan delta.
Machine Insulation Test Lab:
Thermal cycling and voltage endurance tests on generator insulation bars and coils and multi-stress aging.
Applied Chemistry Laboratories:
The AC department has expertise in chemical, material, and polymer analysis on insulating oils (including traditional mineral oil and environmentally-friendly vegetable oils), gases (including SF6), lubricants, fuels and coolants, environmental, and materials evaluation, including failure analysis. R&D focus on life extension, on-line monitoring, on-line oil purification, and all aspects of PCB contamination, including on-line removal and destruction with oil reclamation.
Additional Special Facilities:
Bushing test facilities (up to 500 kV class).
Additional Special Facilities for Testing Electrical Insulators, Arresters, Bushings & Cable Terminations:
Insulator multi-stress (5000 h) test chamber
Connector Testing:
Current cycle testing of connectors is available in accordance with requirements of ANSI C119.4, C119.7, IEC 61238-1, IEEE 837, IEEE 386, and NEMA CC1. Mechanical, corrosion, freeze-thaw, EMF, and short-circuit tests are also available.
Weathering Chamber:
Large chamber with automated and custom profiling of any combination of simultaneous and/or sequential exposure of test specimens to UV-A/B, solar, humidity, temperature, salt-fog spray, and electrical energization.