18 Mars Road Lane Cove West
Sydney, NSW, 2066
Australia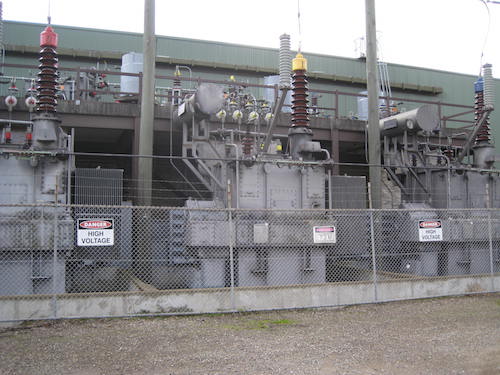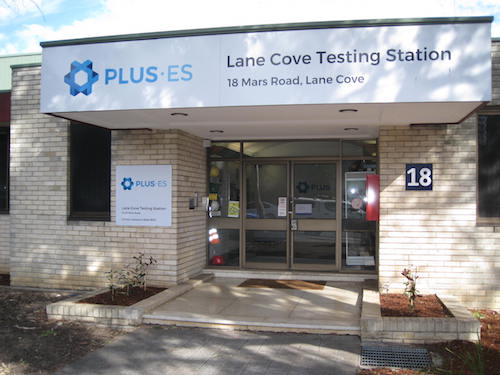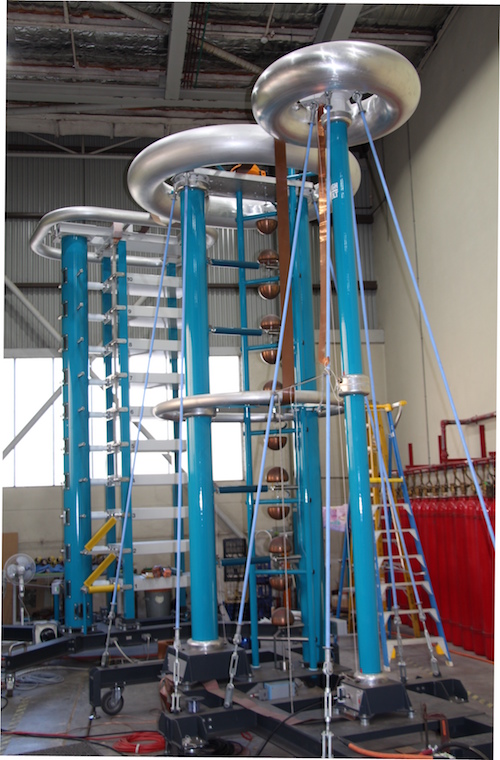 Overview
Key Contact Personnel
Martin Mulcahy, High Power Testing Managermartin.mulcahy@plusES.com.au
Max Carstedt, Laboratory Supervisor & ASTA Observer max.carstedt@plusES.com.au
Year Founded:
The Testing Branch: 1910.
The Lane Cove Testing Station: 1970.
Major Export Markets Served: Australia, China, Hong Kong, Indonesia, Japan, Malaysia, New Zealand, Singapore, Thailand, United Kingdom, United States of America and Vietnam
Services
High Voltage Laboratory
Dimensions of HV Test Hall:  15 x 8 x 8.6 m
Dimensions of Second HV Test Hall: Can test outdoors if needed
Dielectric Testing Facilities
Lightning Impulse:
Lightning impulse testing only with 950 kV peak capability. Certified to 500 kV peak. Standard IEC 60060.
A.C. Testing:
AC power frequency voltage withstand tests up to 250 kV rms. Dry tests only. Standard IEC 60060.
D.C. Testing:
DC voltage withstand tests up to 300 kV. Dry tests only. Standard IEC 60060.
Pollution Testing: 
Refer to High Power Laboratory
Other Tests:
Environmental Chamber. 1 m x 0.9 m x 1 m. Range: – 40 C to +180 C. 10 to 98 % Humidity.
Transformer Testing:
Primary voltages up to 132 kV.
Power transformers. Standard IEC 60076-3
Earthing Tx and Reactors. Standard IEC 60076-6.
---
High Power Laboratory
Power Source:
Grid connected. Supplied three-phase at 132 kV from Ausgrid sub transmission network
Test Hall Dimensions:
LV Test Cells No. 1 & 2 – 13.2 m x 11.6 m x 8.6 m
HV Test Cell No. 4 – 3 m x 5.2 m x 6.8 (open on one side)
HV Test Cell No. 5 – 5.9 m x 5.5 m x 6.1 m (enclosed and sound proofed)
Power frequency is 50 Hz
Max. MVA is 500 MVA. Max. kV is 25 kV.
Max kA and duration
| | | |
| --- | --- | --- |
| Current | Duration | Voltage |
| 150 kA | 1 s | 415 / 440 V |
| 100 kA | 3 s | 415 / 440 V |
| 65 kA | 1 s | 500 V |
| 63 kA | 1 s | 690 V |
| 32 kA | 1 s | 1000 V |
| 36 kA | 0.2 s | 6.6 / 7.2 kV |
| 26 kA | 0.2 s | 11 / 12 kV |
| 20 kA | 0.2 s | 13.2 / 14.4 kV |
| 13 kA | 0.2 s | 22 / 24 kV |
Electrical Tests: 
Please inquire
Heat Run Tests:
Three phase and single phase up to 10 000 A ac and 2 000 A dc
Temperature-rise Test Cell No. 3 – 7 m x 7 m x 8.6 m
Temperature-rise Test Cell No. 6 – 8 m x 5 m x 4 m
Other:
Power arc testing on Personal Protective Equipment such as clothing, gloves, masks Arcing fault due to internal fault on LV PSC-assemblies and HV switchgear and control gear
Power arc testing with Spark Production assessment on HV expulsion fuses and surge arresters
Refer also to our NATA accreditation scope:
https://www.nata.com.au/entity_scope/?q1=br5&str=&&BEName=plus
---
Other Test Halls
Environmental: 
Ingress Protection IP tests up to IP68. Standard IEC 60529
Acoustic Tests: 
Sound level on transformers and HV kiosks.
Standard IEC 60076-10
Measurement: 
Calibration laboratory located at PLUS ES Silverwater
Additional: 
Insulation Oil laboratory located at PLUS ES Silverwater