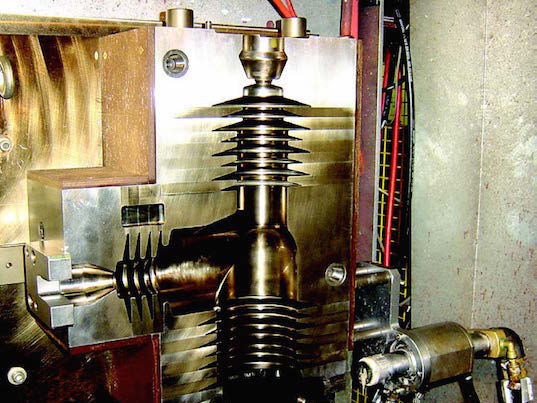 The past three decades have witnessed numerous evolutions (and in some cases even revolutions) when it comes to components used on electrical networks. For equipment suppliers, these developments have imposed the need to remain at the forefront of technology to ensure that their products always reflect market expectations when it comes to materials, design and performance.
In the case of ABB, the huge engineering multinational relies on a staff of some 700 scientists and experts based at seven full-fledged research facilities scattered across the globe – from Sweden to Switzerland and from the U.S. to China. Apart from their internal research programs, these centers also interface with educational and other scientific organizations and act to provide whatever technical support is needed by ABB's many business units.
One of these research centers is based in Krakow Poland, a seemingly unlikely location given that the city is far more famous for its baroque cathedrals than it is for having a high voltage industry. INMR visits this rapidly expanding facility to report on recent activities.
---
Marek Florkowski is Head of ABB's Corporate Research Center in Poland (PLCRC) and is quick to admit that at first glance Krakow seems an unusual place to site an operation dedicated to power technologies. However, he points out that what makes the historic city ideal in this regard is its educational depth, not its industrial base. With less than a million inhabitants, Krakow has 15 universities and over a hundred different research institutions that bring together a student population of some 140,000. This means that there is not only a wealth of young talent and skills across many technical disciplines but also a variety of well-equipped laboratories that can be conveniently accessed whenever needed.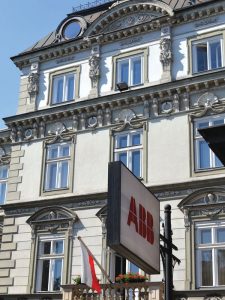 Florkowski explains that the PLCRC started up in 1997 using only a single room of its current facility but has since grown to take up the entire building, with a staff of over 200 divided up into software development and other R&D work. "Our original purpose," he explains, "was as to act as a stepping stone for ABB into the East European market. But we have since become specialized in areas that serve mainly international as opposed to regional needs."
Among the mandates at PLCRC is power electronics, including LV and MV drives that cover applications from faster charging of electric vehicles all the way up to HVDC. However, the R&D work also encompasses materials and transformation, grid automation as well as infrastructure and switching technologies.
"Due to growing interconnections among networks, there will be much more switching in the future, especially with smart grid. This means that there will be more transients at all voltage levels and we will need to find better ways to mitigate these."
According to Florkowski, one of the key developments when it comes to electrical power systems is the growing number of interconnected and reconfigured networks. "There will be much more switching in the future," he predicts, "especially with the growth of the smart grid. This means that there will also be more transients at all voltage levels and we will need to find better ways to mitigate these." Similarly, he observes that other areas of increasing importance will include fault location algorithms for MV systems and condition monitoring and diagnostics for, among other things, motor drives used by wind farms. Yet another fast-growing discipline at PLCRC is simulation for such areas as insulation coordination, power system analysis and AC/DC systems. For example, Florkowski notes that many network components such as insulators are now being manufactured using injection and other types of molding processes. Since the steel molds needed for these are very costly, simulation can be used to improve their initial design from such viewpoints as ideal configuration of inlet channels and optimal heating profiles.
Simulating these parameters with an accuracy of more than 90 percent, he points out, means that the best design of molds can be ordered from the start. In the past, there was reliance mostly on trial and error and this typically resulted in a high scrap rate for all new components while the mold was being adjusted. This approach has proven so valuable, adds Florkowski, that all strategic business units at ABB now routinely request simulations of this type.
Robert Sekula is Group Leader for Manufacturing, Mechanics & Material Science and this includes the goal of developing more robust and efficient products through optimizing their method of manufacture. "One of our main areas of focus," reports Sekula, "is insulation materials such as epoxy and liquid silicone rubber (LSR) that are processed by reactive and injection molding. We are also closely involved in fracture mechanics as well as thin film technologies to improve the quality of interfaces and adhesion between different materials such as thermoplastics and metals."
"Designing epoxy components that will not crack even over a broad temperature range depends on materials, design and manufacturing methods since all can generate unwanted internal stresses."
According to Sekula, electrical components such as bushings and insulators can benefit greatly from simulation. "For example," he says, "we aim to design epoxy components that will not crack even across a broad range of temperatures. Achieving this depends on materials, design and manufacturing methods since all have the potential to generate unwanted internal stresses that are then basically 'frozen' into the piece. Therefore both the design (e.g. thickness) and process (e.g. curing cycle) need to be optimized."
One concrete outcome of such simulation work is a 38 kV outdoor vacuum recloser developed for the American market and where PLCRC created the software to simulate mold filling and temperature distribution during solidification of epoxy – a process known as curing.
"Ideally there should be only one curing front," explains Sekula, "since otherwise there can be resulting porosity, weld lines or other problems related to shrinkage compensation of the material. 3-D simulation can help adjust process parameters or modify design in order to avoid thermal and other quality problems related to stresses and deformations."
Pages: 1 2